Becoming an instructor
Instructors are the backbone of the entire LudoSport Network, without them there will be no class or activity. Instructors are the people that dedicate most of their time in the Service of other LudoSport athletes. It is therefore essential for them to be prepared and certified by a common entity: SLM. The Society of LudoSport Masters, guarantees the standard for all the teachers in the LS Network. Becoming and being a LudoSport instructor is a choice of responsibility and it requires a lot of dedication.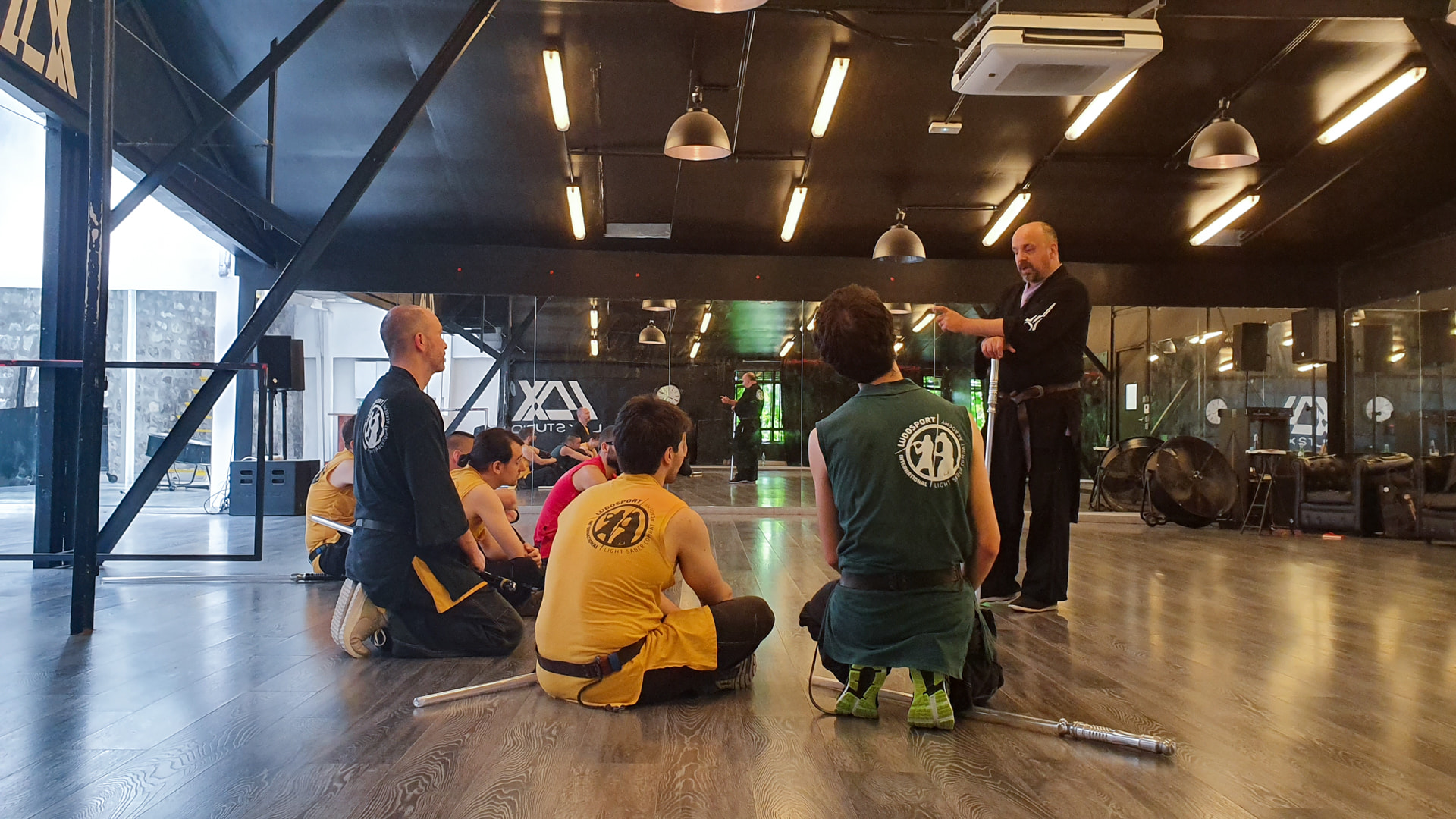 Scuola Internazionale Superiore


The most important LudoSport training institution is the SIS – Scuola Internazionale Superiore that annually hosts the main Educational Paths for Teachers of Light Saber Combat in the evocative Tenuta dei Ciclamini of Avigliano Umbro (TR).Better teachers,better students. To train and educate the students positively, good teachers are needed: attentive, helpful, professional, with the willingness to follow their students with passion and seriousness. Their training within the LudoSport International network is guaranteed by the teaching staff selected by SLM and offered in different places and times of the year. Masters, Tecnici, Instructors, Trainers. LudoSport teachers are trained in the single combat Forms, and their hierarchy is linked to the deepening in the single subject. Further details are available on the Society of LudoSport Masters (SLM) website. Method Trainer- Teacher in Promotional Courses- Instructor. Selected through a Course with final exam. Teacher of students.

More info about SIS: Click HERE.
Are you ready for the LudoSport experience?